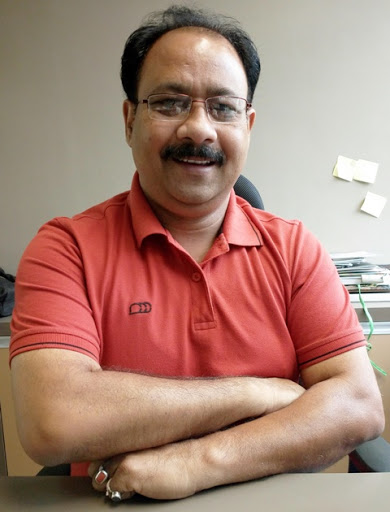 Atul Gangwar holds a post-graduate degree in Hindi Literature from Delhi University.
Atul initiated his formal association with entertainment industry by establishing Delhi University Film Appreciation Society in 1994 under active guidance of legendary producer-director Subhash Ghai.
All verticals of Film Graffiti have been ideated and managed by Atul. Additionally, he is a film and television writer with hundreds of hours of content writing for many major platforms and producers. Atul started his career with a stint in BAG Films under the leadership of Anuradha Prasad. During his journey, Atul has witnessed evolution of media industry and has accordingly updated himself to new-media challenges which is evident from the initiatives he has launched over the years.
Atul worked with Sahara Samay News Channel as Program Producer for 11 years. He has been associated with a range of content creation, from film-based entertainment to news & current affairs. He has produced and edited documentaries on various subjects. He has also produced infotainment programs like 'Adabi Cocktail' and ' Urdu Bazar'.
Atul is also an on-screen personality. While at Sahara Television Network he worked as anchor/ presenter in election based satirical programs like 'Tau ki Khari Khari, 'Shabd Baan', 'Chunavi Chai Ki Chuski (Co-hosted with Padm Shri late Tom Alter), among others.
Atul is no stranger to the silver screen either, he has forayed in to writing and direction in cinema. His original story has been adapted for the Hindi Feature film Muawaza (Paisa Zameen Ka), starring actor Annu Kapoor.
He is writing the story for the film 'Jalebi Culture' for Cine Images Entertainments Pvt Ltd. and is also working on the screenplay of 'Who Killed Deendayal Upadhyay' for National Award Winner Director Mr. Ujjwal Chatterjee.
Atul presently works as the managing editor of news portals, Bol Bindaass and Bihar Update. Both platforms have significant reach among its target audience.
Atul was the member of writing team for Annu Kapoor's radio show 'Suhana Safar With Annu Kapoor' and has also written and directed the television series 'Kisse Kamyabi Ke' also anchored by Annu Kapoor for Zee Business channel.
Atul Has recently written a 55-episode reality show for DD Kisaan.
He Served as the Jury member for Non- Feature Film Category of 66th National Film Awards and was also the member of Selection Committee Mumbai International Film Festival (MIFF).
Currently, Atul is engaged production and staging of the play titled Imam-e-Hind: RAM which is based on Valmiki Ramayan. He is the Producer and Creative Director of the play that will be staged later in 2020.