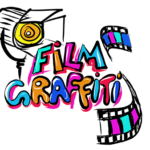 INDIA ISOFEST, 2020
ORGANIZED BY SAMPRESHAN MULTIMEDIA PVT. LTD.
Please make sure that all the information provided is accurate.
If you are submitting multiple films, each film must be submitted as a separate entry.
Fill the form online and provide all necessary details, or download and fill the form, scan/take photo and attach in email and send to
festival@filmgraffiti.com
.
Please upload password protected web links of your entry on YouTube or Vimeo and share the links along with the password on the email ID provided above.
Payments can be made through Bank Transfer or through PayPal (Upload Screen shot/ Snapshot of proof of payment).
SUBMISSION GUIDELINES




The festival is open for all productions filmed between 01.01.2020 – 31.10.2020


All Applicants will have to submit proof of Nationality and Age.


All applicants must confirm ownership of rights, as well as a declaration by the rights holder waiving all objections in application for "India Isofest 2020'.


All Applicants must submit 'No Objection' for unlimited digital screening of the productions applied herewith. Such no objection will extend to promotion of content (in whole or in part) on all available platforms/mediums. India IsoFest 2020 is not responsible for any claim involving copyright, trademark, credits, or royalty infringement related to the work.


Applicants to provide no objection for the organizers to use audio/video/still etc. for promotion of the festival across all available platforms. Applicants are responsible for obtaining any necessary licenses, royalties, release forms, clearances, and permits necessary to present their work.


Stated submitter will be considered the contact person for the film and thus will be the only one receiving emails and information regarding the status of the film's acceptance in the festival. Please be sure you add festival@filmgraffiti.com to your accepted email list.



Entry Fee:

| Category | Rest of the World | India |
| --- | --- | --- |
| For each Categories in Short Films | $ 15.00 | ₹ 1100 |
| For each Categories in Documentaries | $ 15.00 | ₹ 1100 |
| Best production teaser | $ 15.00 | ₹ 1100 |
| For each Category in Music & Songs | $ 07.50 | ₹ 575 |
| For each Category in Music Video | $ 07.50 | ₹ 575 |
| For each Category in Still Photography | $ 04.00 | ₹ 300 |

* Applications will not be accepted after 31/10/2020

* Entry Fee is non-refundable.

* Fee includes GST (as applicable)



Applicants will submit the list of equipment used in the production.


Applicants may submit more than one entry, but each must be accompanied by its own submission form and entry fee.


The durations will be as follows:

For Teaser: 60 – 90 seconds
For Short Films: 150 – 600 seconds
For Documentaries: Up to 1800 seconds
For Music & Songs: 120 – 210 seconds
For Music Videos: 90 – 180 seconds



Nominated Applicants will require to submit a 90 – 120 seconds interview clip with the principal cast & technicians.


Applicants will self-declare Films' Classification.


Racially abusive content will not be accepted.


Content challenging the geographical integrity of any nation will not be accepted.


All productions must have English subtitles.


All Decisions made in Selections, Screenings, Awards and on the Festival – in part or in entirety by the Organizers' Appointed "Selection Committee" will be final.


Once nominated, the entry shall not be withdrawn.


Organizers do not take responsibility of downloads by anyone once the production has been published.


All rights in perpetuity will remain with the rights holder. Organizers do not automatically become partial or complete owner of any rights.


AV Entries will be submitted by weblink/electronic transmission in mp4 format.


Audio Entries will be submitted by electronic transmission in waveform format. Song Tracks to be submitted along with lyrics in original & English language.


Still Photographs Entries will be submitted by electronic transmission in jpeg format in 2 megapixel or higher resolution.


All submitted films will be viewed and rated by an internal selection committee. This committee will select the films that will be nominated for the festival. In a second step, the Jury will determine Films for Awards.


The Festival Director reserves the right to exclude films which are not in conformity with the aims of the Festival.


Films not in sync with the required technical qualithy for good public screening can be refused after checking of the prints by the technical committee.


All films should be without any watermark or advertisement for final screening.


India IsoFest 2020 would be allowed to use all photographs and publicity materials received along with the Entry and the same will not be returned to the entrants.


All Applicants must submit the following:

Photographs of technicians and performers in all categories applied for. Resolution to be 2 megapixel or higher
A Short Synopsis
Working Stills of the Production.
Resume of technicians and performers in all categories applied for.
Weblinks of previous work by actors and technicians (optional).
Consent to engage in group discussions with fellow nominees and organizers, media, digital aggregators etc.
Availability for the Awards Event.